Please make sure you're ordering from the right location! The buttons below are for the Royal Oak - 14 Mile location

Madison Heights Hours
Monday – Saturday: 8 am – 10 pm
Sunday: 8 am – 3 pm
Closed Christmas and Easter
Col's Place is a family business with the owners onsite every day to make sure your meal is consistently superior. Our restaurants use only fresh, high-quality ingredients, not canned or frozen and put quality and care into every meal we make; all brought right to your table with a big smile.
At Col's Family Restaurant you receive great tasting food and the kind of prices that make it easy for you to take your whole family out, a lot more often. Like our kid's menu… a variety of meals at affordable prices. It's time to let us serve you.
It's always more fun to go out to eat at Col's Family Restaurant, because our people go out of their way to make you feel right at home. The more you look at our menu, the more you'll see to tempt you. Like delicious breakfasts, sizzling steaks, tasty seafood, salads, desserts and much, much more.
We hope you stop by and enjoy your next meal at Col's Place.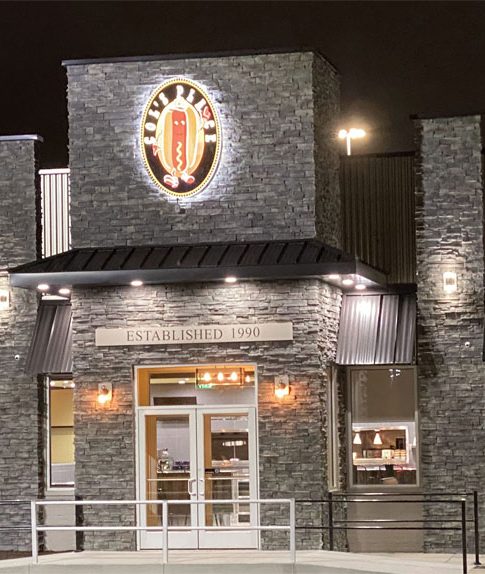 What People Say About Us

This week Monday and Tonight I had that craving for the Monster
Burger..telling ya.. This is the bomb !
The cooks grill it just the way you like it....hard to find a good consistent
cook who can do Medium EveryTime and to perfection !


R T., Commerce Township, MI

What People Say About Us

This place is a great diner.
The menu and portion sizes are huge and prices are low.
The chicken finger pita is overflowing and the sandwiches are huge and
delicious. I got a chicken salad which was fresh, nice seasoned chicken
and colorful. Love this place!

Christina S., Royal Oak, MI

What People Say About Us

Great food. Friendly staff. Great breakfast.
Found a new restaurant to visit.
Hot coffee!!

Marla S., White Lake, MI

What People Say About Us

Great burgers!! Chicken dumpling soup was delicious!!!
bacon cheeseburger. I got mushroom swiss burger. Both were good!
Great fries too!! Service was fast and pleasant.

Andie T.., Northville, MI

What People Say About Us

You only need to know one thing... the fries are off the chain!
Go for the fries alone.
Oh my lord!

Celeste F.., Royal Oak, MI